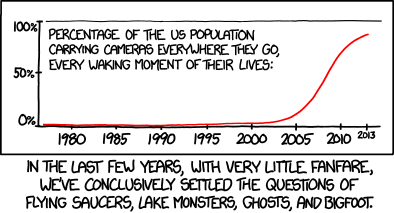 A bunch of interesting answers. Like this one the most.
No. We want intelligent people to delve into their passions. That is the most efficient use of intelligence. I don't know my IQ, I suspect most really smart people feel the same way I do about this: I'm going to work much harder at stuff I love than stuff people force me to do.
The question of whether—or to what extent—literature should allow readers into the minds of terrorists, murderers, and abusers both fictional and historical is one that continues to trouble authors. But if video-game creators share such qualms it hasn't stopped the production, in the course of the past forty years, of games that ask players to march in the boots of legions of despots and criminals, both petty and major.
We have been tinkering with our food's DNA since the dawn of agriculture. By selectively breeding plants and animals with the most desirable traits, our predecessors transformed organisms' genomes, turning a scraggly grass into plump-kerneled corn, for example.
…
Compared with conventional breeding techniques—which swap giant chunks of DNA between one plant and another—genetic engineering is far more precise and, in most cases, is less likely to produce an unexpected result.
But here's the most serious question raised by the investment: Is Stanford starting to agree with Peter Thiel's vision for universities? Two years ago, Thiel, a Stanford alum and billionaire investor, decided that university education was one of the last remaining bubbles in America. Students pay a lot, accumulate debt, and graduate with little to show. Going to work is often better than going to class. Thiel offered to give a hundred thousand dollars each to a select group of promising students who drop out of college. Last year, a hundred Stanford students applied.